2021 Ford Mustang Mach-E For Sale near Roseville CA
Another day, another exclusive award earned by a Ford! This time, the all-new, revolutionary 2021 Ford Mustang Mach-E SUV has won Cars.com's 2021 Best Eco-Friendly Car of the Year award.
---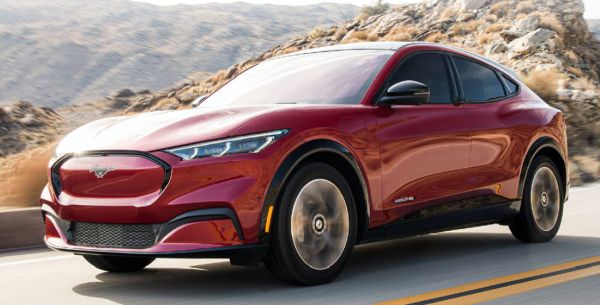 ---
All-electric and all-exhilarating, the 2021 Mustang Mach-E boasts a range as high as 300 miles, electric-car quiet (with optional artificial engine noise), plenty of cargo room, Ford's top-notch Sync 4 multimedia system, and a clean and minimalist interior.
---
As a small electric SUV - a rarity among its electrified brethren – the Mustang Mach-E features an aggressive and sporty look, and enjoys an estimated 0-60-mph time of 5.8 seconds, with the upcoming GT model possessing a blistering estimated 0-60 of 3.5 seconds.
---
The Cars.com 2021 Best Eco-Friendly Car of the Year award was decided based on all vehicles that reduce consumption and/or minimize the release of carbon and pollutants, regardless of fuel type, with the winner being chosen from among the Cars.com editors' favorites in five eco-friendly categories: battery-electric, plug-in hybrid, gas-electric hybrid, clean diesel and regular high-mileage gasoline.
---
Have you gotten behind the wheel yet of a new Mustang Mach-E? What are you waiting for? Click here to view our online new Ford Mustang Mach-E inventory, call us, or stop on by.